I mentioned cushion cut jewels the other day – one of the other major trends I'm seeing lately is stud earrings. Small, pretty earrings that don't shout out loud – but look great.
Like these pretty glass octagons: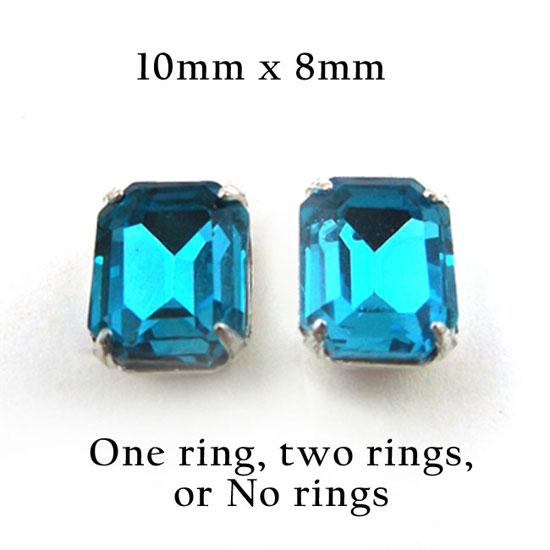 Those little jewels can be placed in one-ring, two-ring or no-ring settings. I think people are liking the no-ring, button earring styles lately because they don't get in the way, they look girly and pretty, and sometimes it's nice to have a change from big dangle earrings.
Which we will talk about later. Because they're still wonderful. But the little earrings? They're fun too 🙂