The glass gems called "black diamond" are grey glass jewels – in colors ranging from light gray to deep charcoal. They're neutral, strong, and great to use for year round DIY jewelry.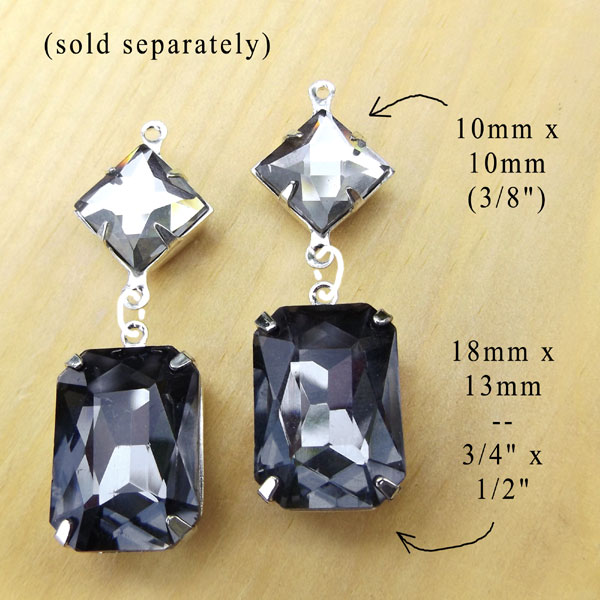 I just got in some new black diamond glass gems – the 10x10mm (3/8″) diamond shapes shown above. And to celebrate, I'm offering all my black diamond gems on sale.
So from today through midnight on Sunday, May 16, 2021, you get a free pair of black diamond glass jewels with every pair you buy. Buy any pair – and let me know what shape you want for your freebie!