I just think it's interesting, the different colors that have gotten one name in the jewelry biz over the past few decades.
Like the title says – these are all "rose pink":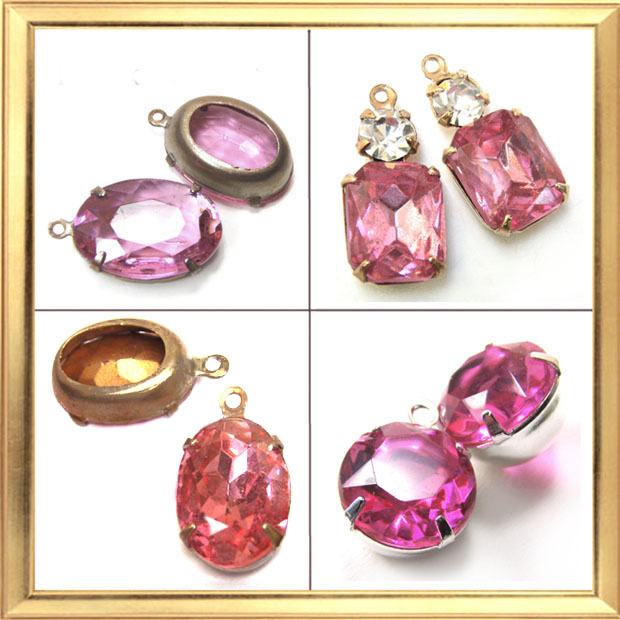 Rose Pink Vintage Glass Jewels
And these are not even all the examples I have of that color name – only the pics I had with white backgrounds.
All the shades are lovely. They're just not the same. No wonder people get confused sometimes when they're ordering a certain color!
All are available at Weekendjewelry1 on Etsy (yes, it's my shop). And all are available in patina brass, golden brass, or shining silver plated settings. If you don't see one of the listings, just send me a note!