These gorgeous deep amethyst glass gems are vintage from the 1950s, I think – I'm using the paper they're wrapped in as a reference (the paper has a New York phone number – and it *pre-dates* area codes!)
So aside from being true vintage, which is pretty wonderful – using stock that doesn't have a new ecological footprint – they're also gorgeous. Don't you think?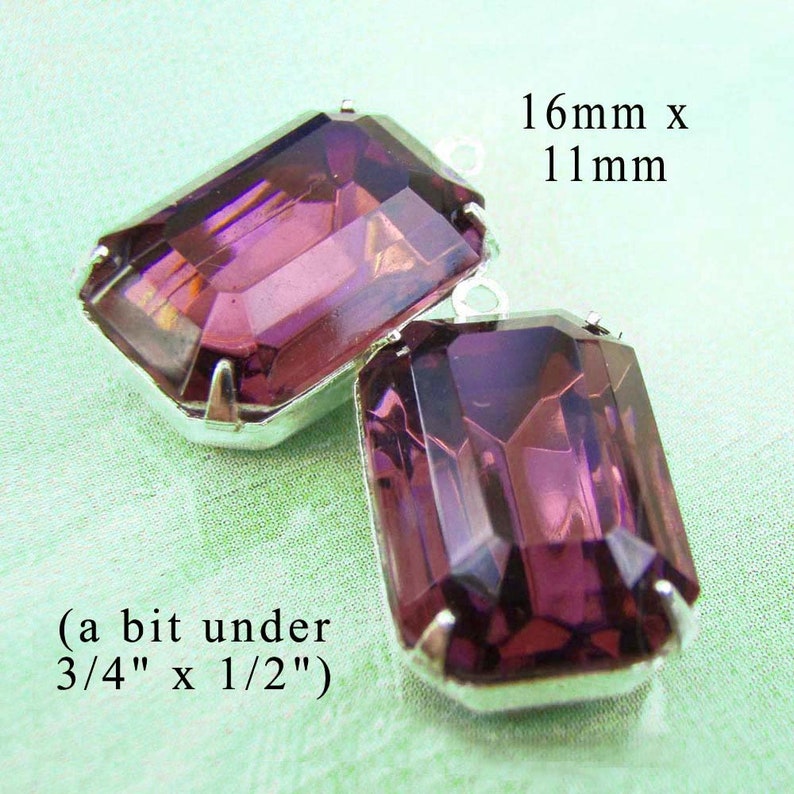 And the sale I mentioned? From today through midnight on Saturday, July 10, 2021, when you buy a pair of these gorgeous octagons you can get one pair free. Or dicker for another pair of gems (equal or lesser value, you know how that works). Just make your order and send me a note to tell me what your free gems will be!
Make fabulous jewelry – and don't spend a lot of money. Love it!