And in this little foray into "how could you wear this" dress (see prevous post), of course I had to mention that a strong, beautiful pair of earrings would enhance this outfit beautifully.
These jewels, for example, would be wonderful with "our" lovely vintage dress: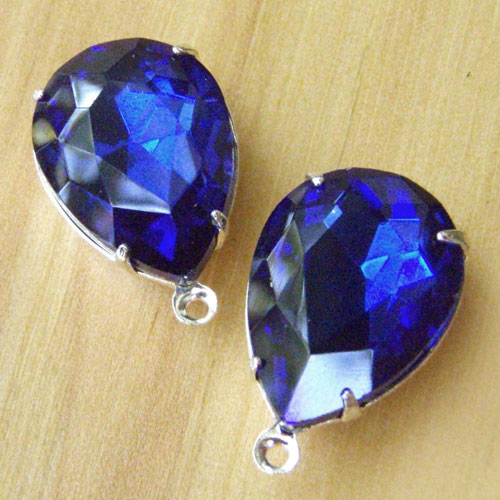 Yes, they're a more vivid sapphire blue than the dress. Think how lovely they'd be as earrings, peeking through tousled waves like the model's 'do. Or a casual updo? Perfect. And glam. And of course, if you do it yourself? Major affordable.
Yes, the jewels are available in my vintage jewelry supplies shop on Etsy 🙂
And especially with the holidays coming up – oh not quite yet, but still headed our way – my goodness, why not do it yourself and save?