Just a quick note this time – I wanted to say, Color. Whatever else you add to your wardrobe this fall, whatever accessories you pick up to, well, pick things up a little – remember that color wakes everything up. And it doesn't have to cost a lot.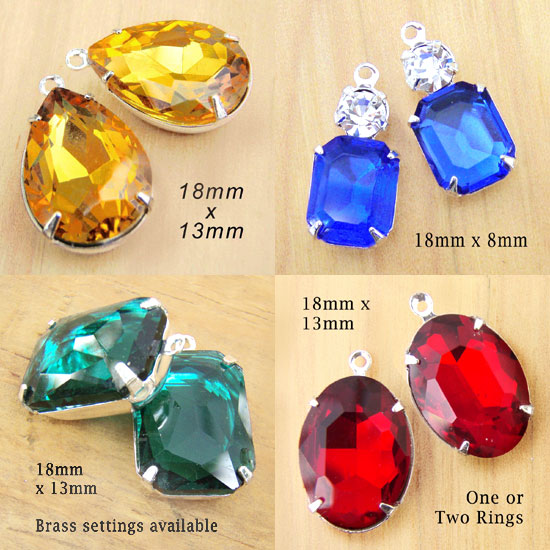 Because I sell glass jewels, naturally I thought to show these. A fun pair of earrings to brighten up your black tee and jeans. A pretty solitaire necklace on your LBD.
Or make it a scarf. Or outrageous bright leggings. Or a belt – from the Sally. It doesn't have to cost much: add some color!