The term "cushion cut" for gemstones has been around for over 200 years – it's a classic square octagon with rounded corners. In the first century jewelers used it, the cushion cut was more popular than round stones. Of course it was used for diamonds and other precious (expensive!) gemstones.
Today we're lucky. We can have beautiful "cushion cut" faceted stones made of glass – and rather than the thousands of dollars that a classic cushion cut diamond could cost, these faceted rhinestones are available for only a few dollars. They're pretty fabulous!
My pic here shows just a few of the colors I have available in cushion cut glass stones. Just click on the pic to see more in my shop!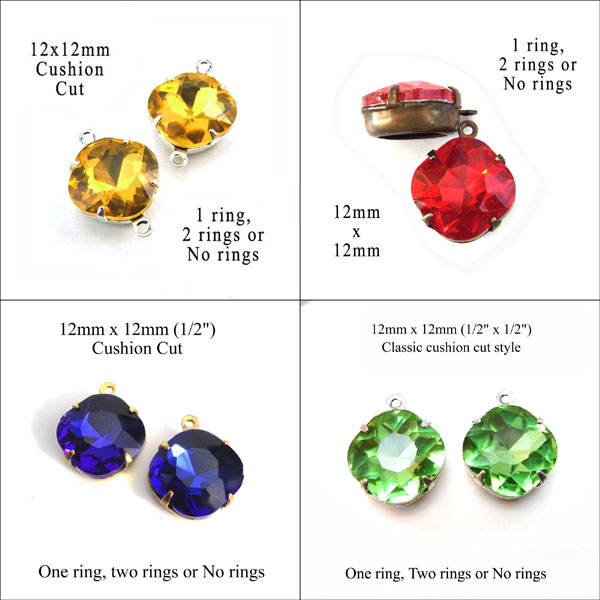 And just as a little added bonus, the cushion cut octagons in my shop are available in a BOGO sale – buy one pair, and you get a second pair of the same color for free! When you order, just remind me to send your second pair free. Or if you order two pairs, get two pairs free. You get the idea!
This sale lasts through midnight on Friday, January 21, 2022, and only while supplies last. So you might not want to wait. Just saying 😉