I've talked about these adorable sparrow connectors before but I just wanted to take a moment to show you how pretty the golden (raw) brass birds are: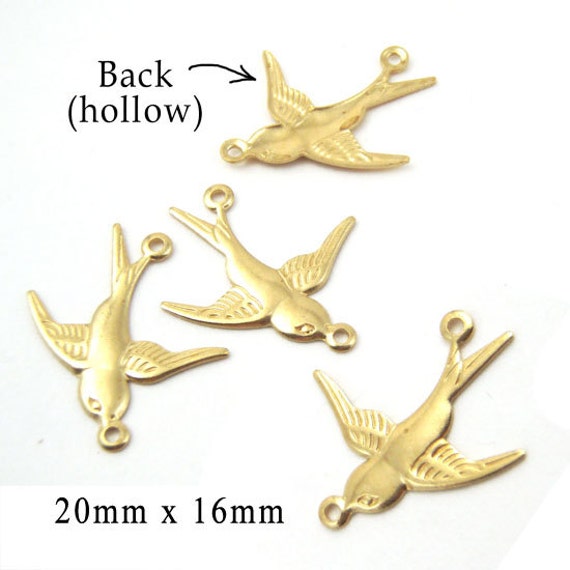 They really do make terrific earring links or dangles – or connectors for your necklace or bracelet. They're versatile and work with so many styles.
But – small tip – you can also clip off one ring, file the ends gently, and use them "as is" for earrings. Pretty little golden birds, just a touch whimsical, and of course as earrings they go with practically everything. Plus, they're lightweight and inexpensive. This really is a win!