This bracelet design idea features one of my favorite styles – the colors in the bracelet don't match! No, seriously, think about it. We are usually careful to coordinate colors in our outfits, our jewelry, etc. But sometimes it's fun to just…not match.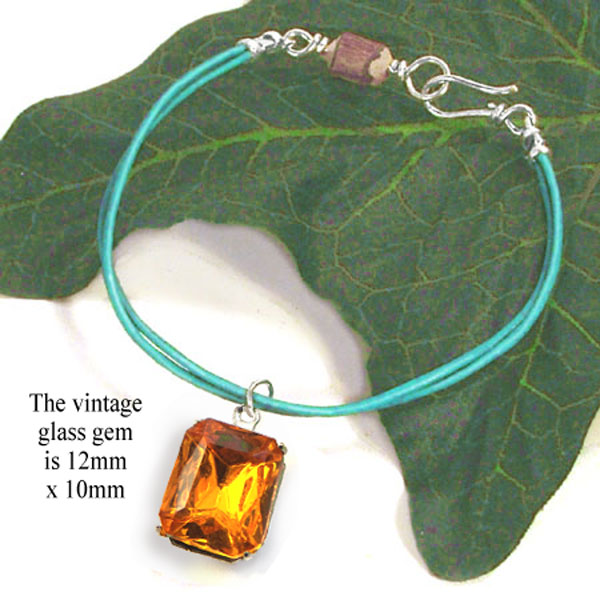 In my example, I combine turquoise cording with a
golden topaz glass octagon
. Just because I like the colors. Yes, I could use a golden cord or chain. Or a turquoise stone (which of course would be great). But why not try this idea?
It's very freeing. Don't match your colors. Go to your workbench and look for random stones and beads. Use them in a new piece. I think you'll love it!