Because I'm getting in the mood for Fall – fresh air and new outfits (even if they're thrifted or vintage, they're new to me). Don't get me wrong – I love summer. But Fall Is terrific!
And look what goodies I've been finding: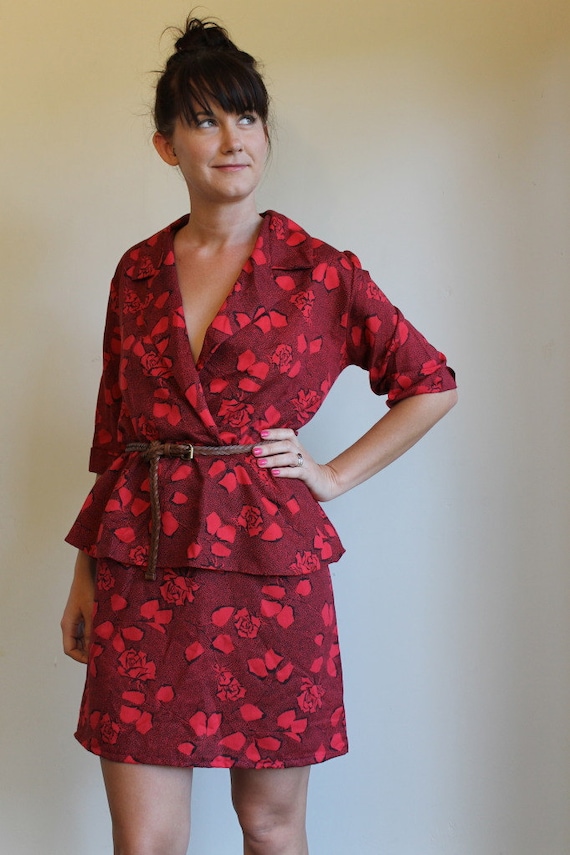 This red print peplum dress – from Baby Bird Vintage on Etsy – is a great summer-into-fall transition dress. And it's affordable, and flattering, and cute. Love it!

and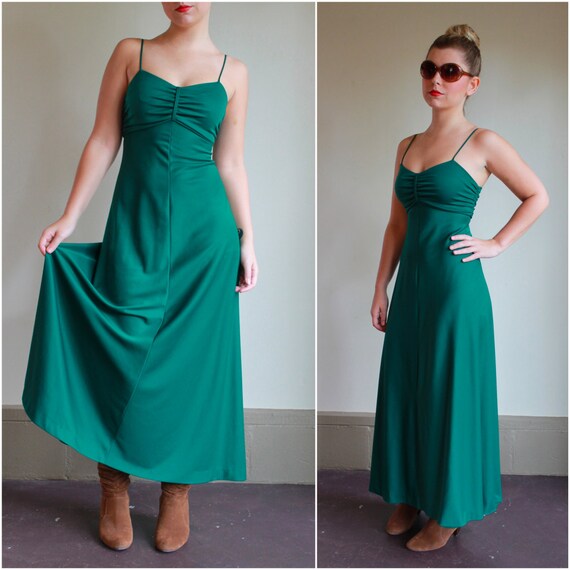 I love this gown – it's jersey so it'll never wrinkle, it's super affordable, and it's a great color 🙂 Add a lacy shawl and some bling and wear it to Homecoming or for a Christmas party! Yes, it's from Baby Bird Vintage on Etsy
and this!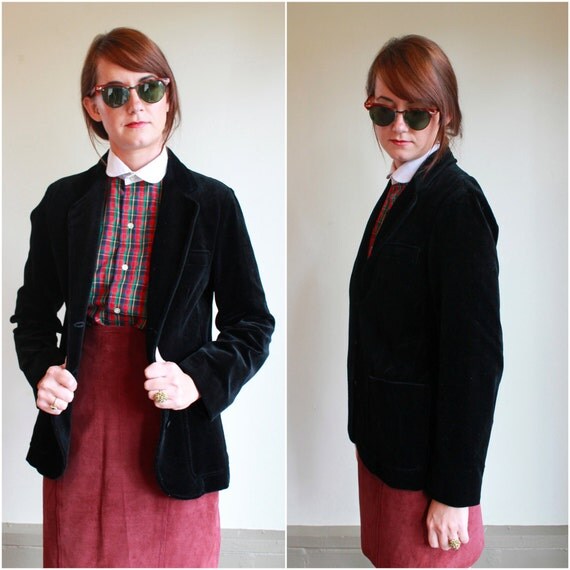 You will wear this Baby Bird Vintage black velvet blazer all the time. Push up the sleeves, throw on a tee or tank and a pair of jeans and you can go to work – or out with the girls – or a club. I'm telling you, all the time!

And these are only a small portion of the cool finds she's got in her shop – if these are gone when you check, there WILL be more. These are wearable, comfortable – affordable – clothes you can fit seamlessly into your wardrobe. Check out her shop, you'll thank me!