I don't often do "matching" stones in a necklace – I usually prefer variations in color, size, shape. But sometimes, stones that match can be fun!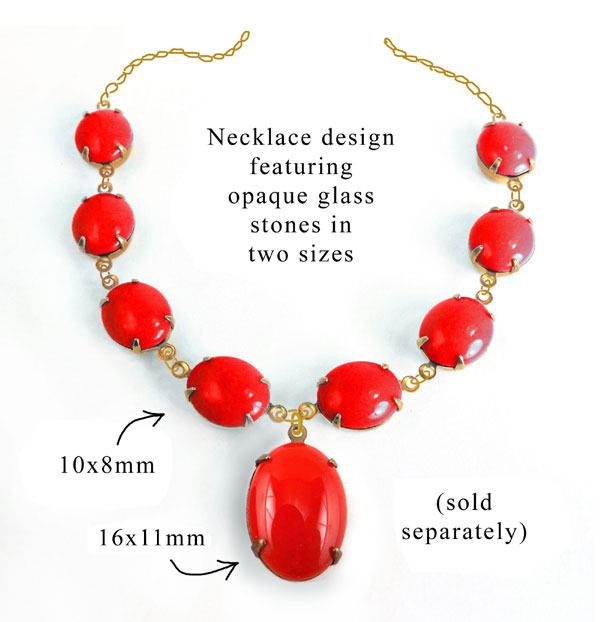 Sometimes, just sometimes, you want the gorgeous texture and shape to be the same – to highlight the beautiful color. These vintage stones are fabulous!
Now honestly, this is a simple idea – use matching stones in two different sizes to make a terrific necklace. And also of course, you can use different colors, shapes, and textures – make the idea your own. That's what makes DIY so fabulous!