Stamping tags are a wonderful way to add a personalized touch to your jewelry. I just got in these cute heart shaped tags and I'm going to make some gifts!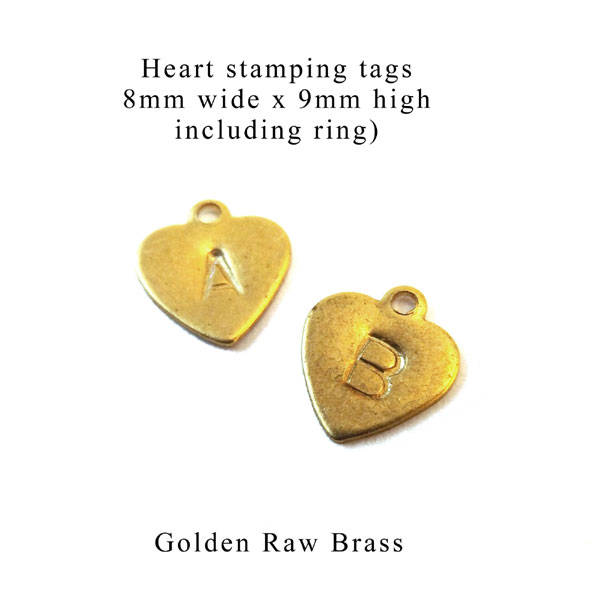 Add them to small jewels or beads to make personalized earrings, or perhaps to a pendant. Or use several to spell out the name of your bestie. Or make presents with the initials of her kids.
You get the idea – there are lots of fun, easy ways to make personalized jewelry!
(I'm going to add a few pics in the days coming up – just showing examples of some of my favorite designs!)