This is a lovely bridal necklace – and it's easy to make, affordable, and customizable of course 🙂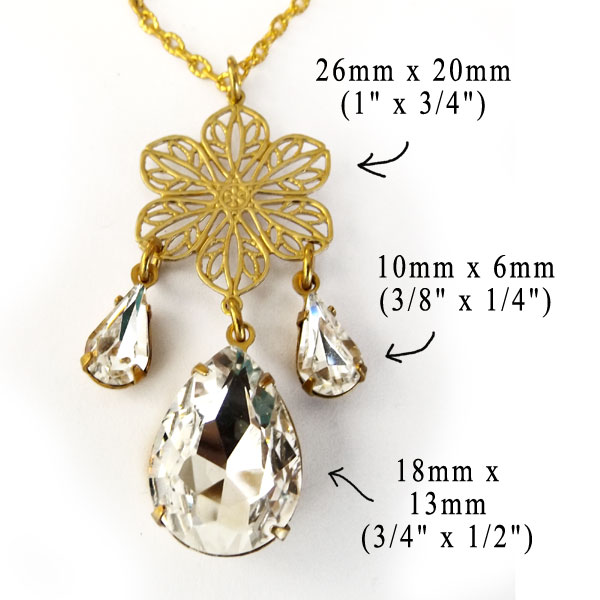 The small teardrops here could be personalized with the color of your bridesmaid dresses – or any favorites. The filigree flower could be any ornament or charm that's personal to you – there's usually a good way to attach drops (and we can always brainstorm those ideas).
The thing is, you can do it – beautifully – and affordably – and make your wedding even more special and personal.
Love that idea!
P.S. Remind me to come back and talk about coordinating bridal earrings!