Ruby is the classic birthstone for the month of July – and I've got some fabulous ruby red glass rhinestones, beautifully faceted, available right now 🙂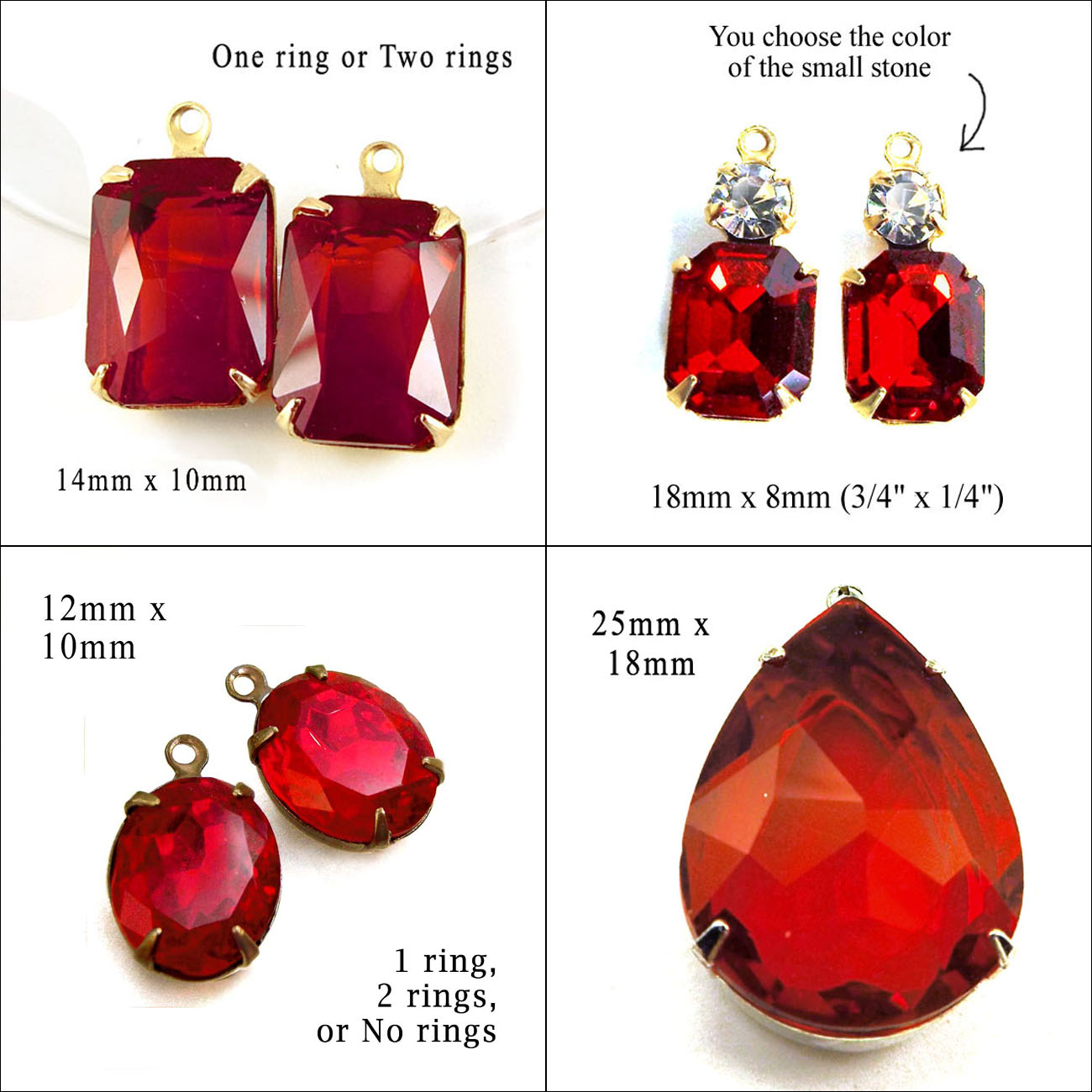 And the thing you want to know is that from today, June 28, 2019 until July 3, 2019 at midnight, I'm offering a BOGO sale – Buy One Get One Free!
Buy any pair of red glass gems (or a red pendant) and you can get a second pair or pendant free. When you order, just send me a note and say, "send me my extra pair free… I'd like these." (then tell me which ones!) Equal or lesser value and all that, but that's the only restriction. This is limited to quanitites I have on hand, so don't wait too long 🙂
And enjoy your free gift!