This picture shows a sparkling crystal necklace – and a super useful DIY necklace design!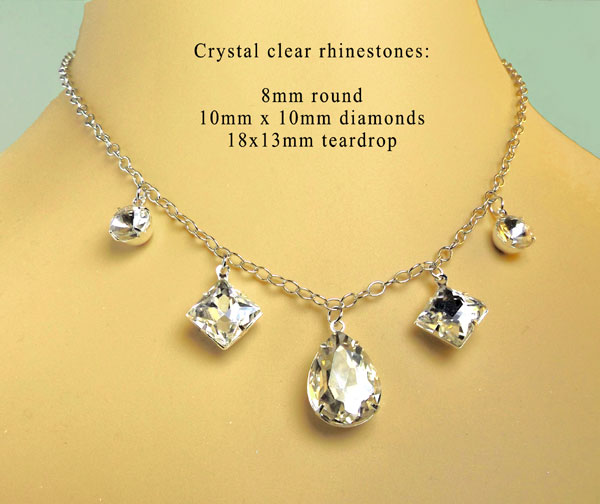 Of course, you can just click on the pic to find these jewels – and more crystals, more styles, and more colors – in my shop. This design is made with three sizes of crystal rhinestone (glass) jewels – shown here are 8mm rounds with rivoli faceting, 10x10mm diamond shapes, and a pear or teardrop focal centerpiece that measures 18x13mm. This would be a wonderful necklace for prom – and (I know you've thought of this already) a beautiful bridal necklace. Wedding jewels? Yes!
Run with the idea – using the shapes that work best for you, and a different color – or combination of colors – that could be so much fun!
And as always, if there's a color or shape you're searching for and not finding – just ask. I might have it – or I'll help!