Because emerald is always flattering – much easier to wear than, say, olivine green (which I think is tangy and interesting and wonderful). But these emerald glass jewels? Rich and classic – and gorgeous. And: teardrops, because this is the most feminine wonderful shape.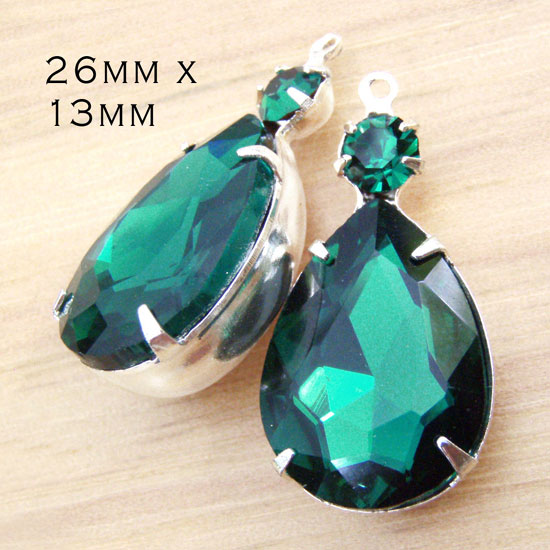 And of course, it's a Christmas color. Your earrings can be holiday(ish) and still be gorgeous! If, you know, you aren't in the mood for Little Elf or candy cane jewelry to wear with your new LBD: velvet, long-sleeved, vee-neck (front AND back) dress.
Add earwires and your earrings are done. There's enough fuss and frazzle in the world: make your DIY, fabulous, expensive (looking) earrings be easy.
Plus: May birthstone. Just in case you need to know that 🙂