This jewelry design idea features golden brass filigree flower connectors, and amethyst (amethyst glass, I mean) pear shape jewels. It's a feminine, gorgeous combination – and these are easy to make. The deep purple amethyst stones are 14mm x 10mm, not too large for comfy earrings but absolutely big enough to make a DIY pendant as well.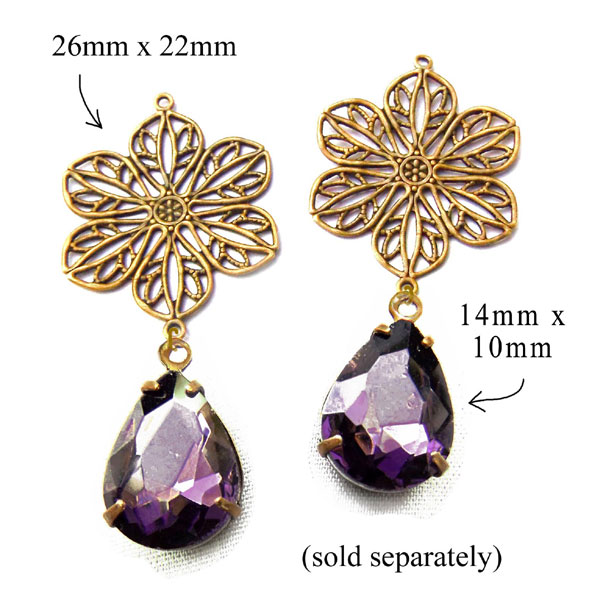 And I have to say, "easy to make" and "gorgeous" pretty much sums up my favorite jewelry designs. It doesn't have to be hard to make pretty jewelry! Yes, intricate designs can be beautiful but you know, sometimes there just isn't time.
Of course you can use this idea to generate your own special design. Use your favorite colors and your favorite connectors. You'll love the combo!