I love vintage glass jewels (note the name of this blog!) The quality tends to be high, and the fact that there is no additional manufacturing footprint just makes these gems more attractive.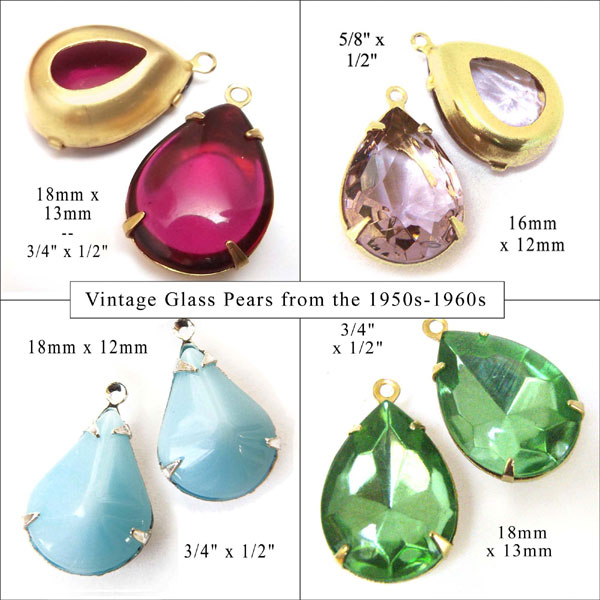 Honestly the only downside in my eyes is that these gems are often not re-orderable. I have a couple of very reliable suppliers of vintage jewelry supplies, and I love them – but they can only find what they can find. So if you have your eye on a particular style / color of vintage glass beads or gem in my shop, you might not to wait too long – they are available "as long as supplies last".
As always, if there's something particular you're looking for – I might (still) have some – it doesn't hurt to ask!
Great DIY jewelry – using vintage glass jewels – is the best!