I just wanted to show a totally classic earring design – "classic" meaning it uses faceted clear glass (rhinestone) gems in two simple, classic shapes. Combine ovals and diamonds as shown in this example, and you have a lovely pair of DIY earrings!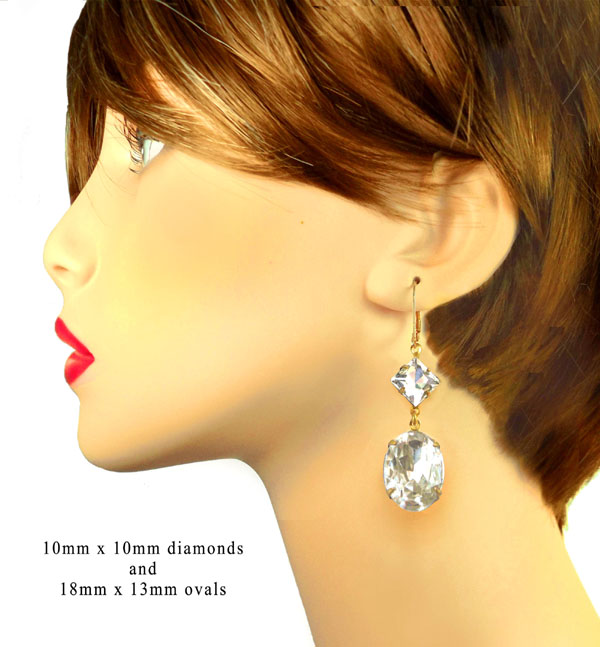 Actually the same gems would make a striking necklace, too (or add another shape or two to make a long, dangling pendant. Gorgeous!) Really I just wanted to illustrate that by combining simmple gem shapes using this design idea – or adapting it to your own creative ideas – you'll have some fabulous jewelry for a low cost.
P.S. And talk about wonderful bridal and wedding jewelry. Just saying!