This is a fantastic dress, when you want something festive, formal, feminine – yet modest. Seriously, take a look!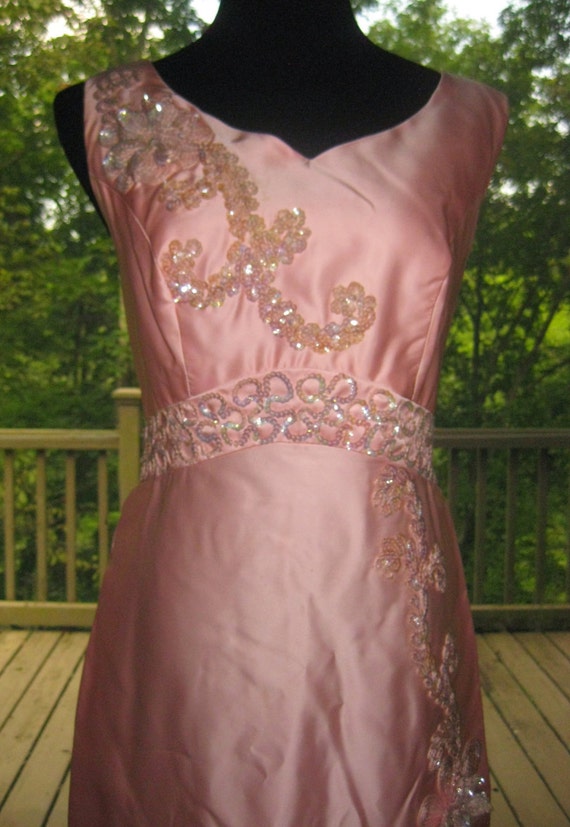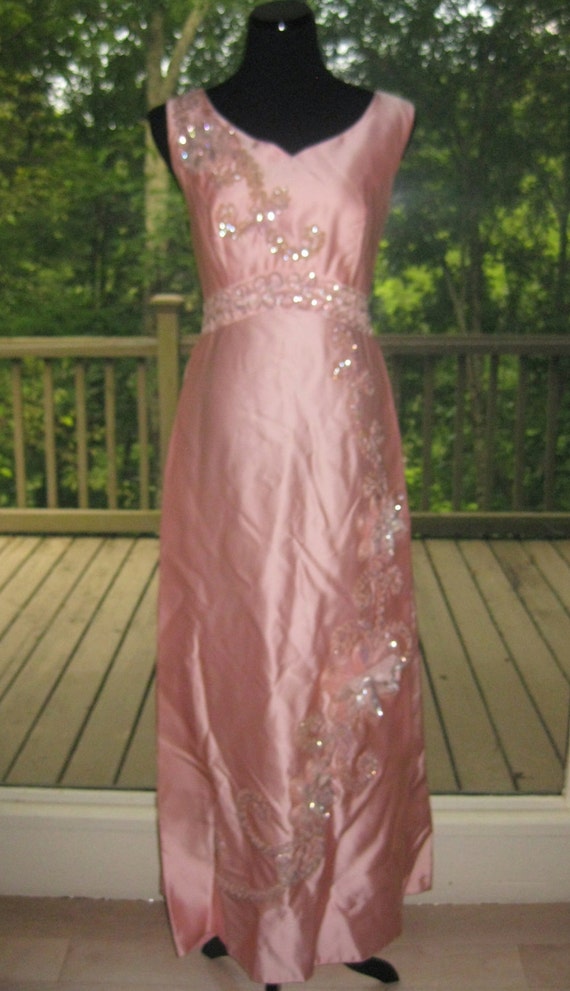 Yes, the dress needs to be pressed. So? It is SUCH a great deal (see below!) – and such a great dress – that having to iron it? Not even a problem. Look at that sequin detail, and the lovely neckline, and the flattering waist. And it's a size 16 – not a size 2! Yes. Love!
I found this wonderful dress over at Well Worn Wardrobe, a vintage boutique on Etsy. The shop owner, Lonita, has some terrific finds, clear pics, and she gives the detailed info you need to make an online purchase. And her current sale goodies – fabulous!
This prom dress, this lovely garment, is on sale for $14.97 plus shipping – I am not kidding! You really need to go visit her shop and find those special buys you've been looking for. You will totally thank me!
Prom dress. Party dress. Bridesmaid dress. This dress WORKS.