Several days ago I featured multi-stone glass gems in my Etsy shop. And I think I mentioned I'd be showcasing more of these multistone glass gems, later on. Well that's what I'm doing today!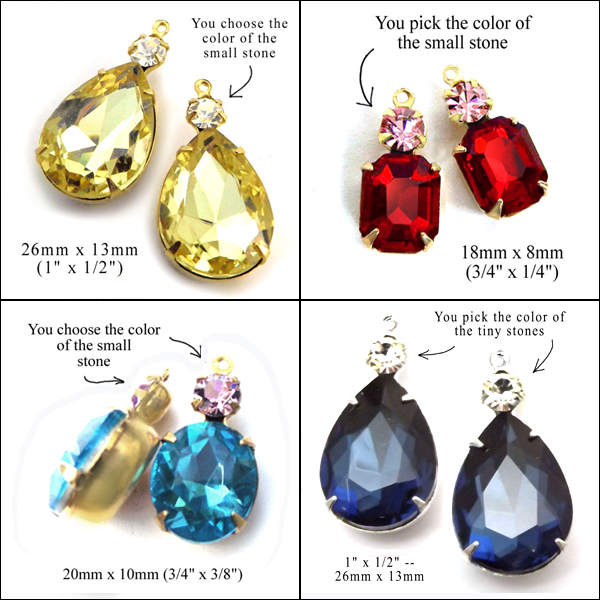 These examples feature a few more of the multi stone gems I have in my shop – and like the previous entries, these can be customized easily by changing the color of the tiny stone. So if your sister loves navy blue and purple, you could request amethyst purple tiny stones combined with montana sapphire, or navy blue, glass pears. And that's just an example of the possible customizations!
You know best what works for you, and your friends and customers – and now you realize just how easy it is to customize these jewels. Don't spend a lot of money, create jewelry the way you want it – that's absolutely how it should work!