The "montana sapphire" or navy blue glass gems in this pic are an easy-to-use pendant and earring jewels set (though they are sold separately). Navy Blue is super popular this time of year – it's a great color for fall and winter, deep and rich. And if you want to make some jewelry for yourself, or for gifts, this is a super option for you!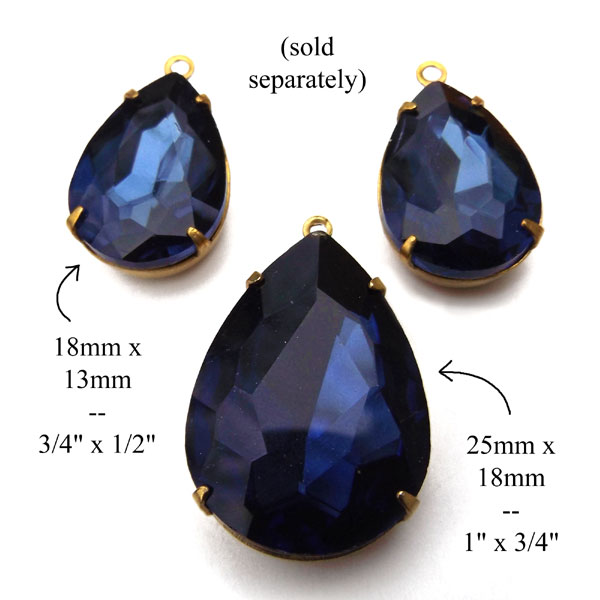 The teardrop pendant measures 25mm x 18mm, or approximately 1″ x 3/4″. The smaller teardrops, or pear shape stones, are 18mm x 13mm. That's probably the most popular size for earrings. These jewels are large enough to have great presence with no more embellishment, but not big enough to be heavy.
I think you'll love them!