I love pretty jewelry. You probably figured that out. I love affordable jewelry (ditto). And I specially love pretty, affordable jewelry that is easy to make!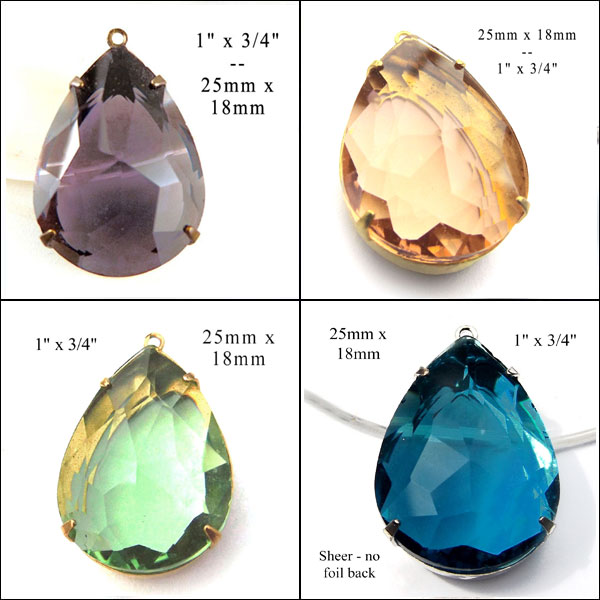 The pic here shows just a few of the faceted glass pear or teardrop pendants I have available right now. The sheer jewels just have a delicacy, a prettiness, that I appreciate (and my customers seem to agree). Of course if there's a color you're looking for and you don't see it, click on the pic and message me – the link's at upper right. Can't hurt to ask (and no I won't spam you, really truly!)
We have enough challenges and stresses in this world – isn't it nice to have something, to create something, that's pretty and will be a much-loved gift – and you don't have to work hard to make it?