Yes, I'm doing a BOGO sale – buy one, get one free! Just for the fun of it. And yes, it introduces me to new customers, and that's a win/win for both of us 🙂 So – here we go – you're going to love this! From today through Sunday, December 1, 2019, when you buy any
blue jewels in my shop – you get a second pair free!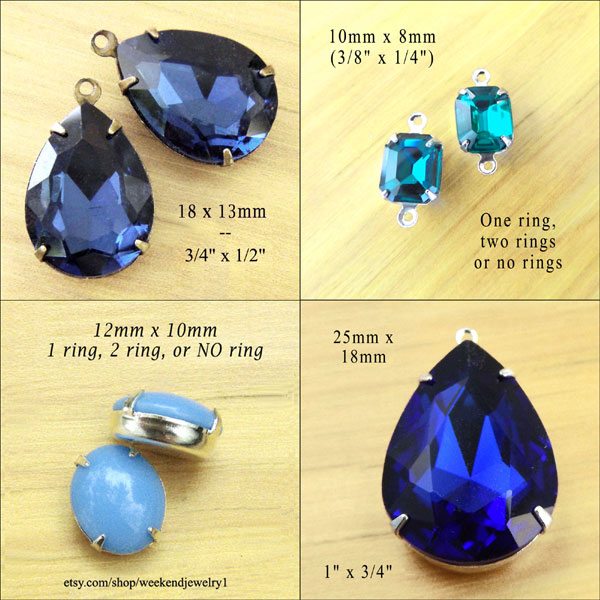 This applies to pendants too of course! If it's any shade of blue, you can buy one, get one free. For all these, the only proviso is the "equal or lesser value" thing – but that's it. Buy one, get one free. Good through Sunday Dec. 1. This is great for holiday gift ideas – and holiday jewelry for you, too!