One of the most popular styles of pendant and earring glass jewels in my shop are multi-stone glass gems. These can be ovals, teardrops, octagons – the jewels shown here are just examples of the styles you can find.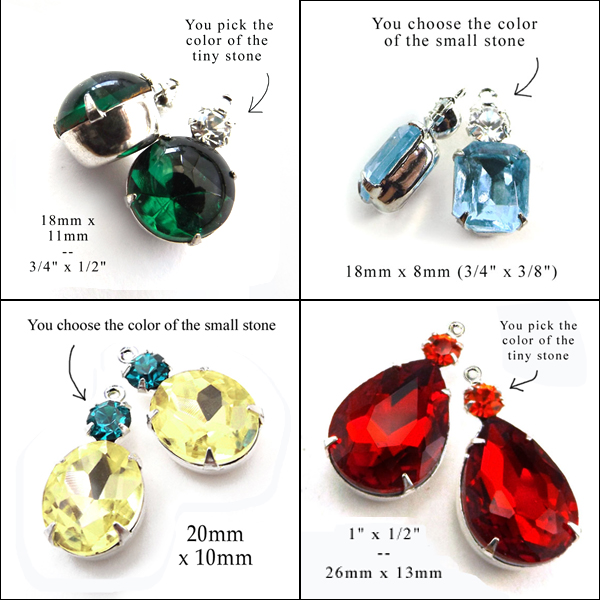 First, remember that most of the stones I have available in my shop can be fitted into one of these multi stone settings. Any 18mm x 13mm pear, for example, would fit into the style shown at the lower right. Any 10mm x 8mm octagon can be set into the setting shown at upper right. And on and on.
So in that sense, these can be customized. Even more, you can pick the color of the tiny stones from a long list of colors I have available (see the 'Variations' on each listing, to learn about those colors). So if your favorite colors are yellow and purple, you can request those colors in these multi stone settings! And – this is a popular option – your earrings or pendants can match your bridesmaid colors.
Just send me a note and let me know the custom colors you need!