Just another example of how contrasts make all your elements look better: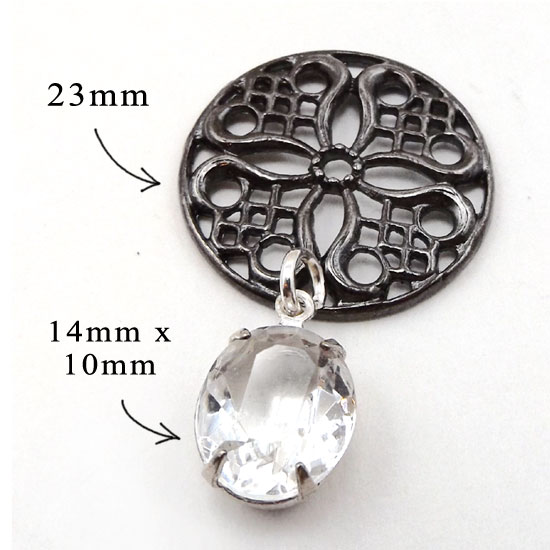 You see what I mean? Whether this filigree-style "ornament" or another, the drama of using black with clear jewels adds a little extra something. These clear glass ovals are nicely faceted – the light and sparkle add just enough pizzazz to this combo to make it extra fun for a necklace focal. These were on my worktable – if I was going to make a necklace, I'd use gunmetal chain – or silver – or copper.
Contrasts. Play with stuff. Don't match all your elements – on purpose. It works!