Sapphire blue is always a customer favorite – year round. And these pretty sapphire blue glass gems are also the rich gorgeous color of the September birthstone.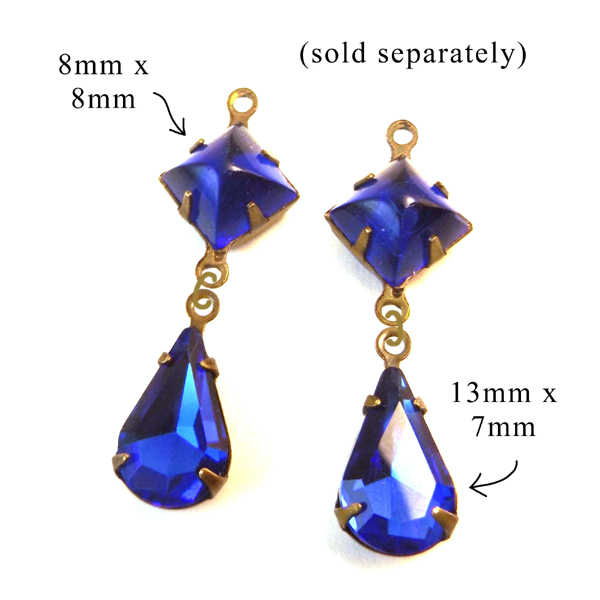 The combination of sapphire blue, vintage glass diamond shape gems with slender teardrop or pear stones is perfect for earrings with a lot of presence – but not a lot of weight. I love gorgeous earrings that aren't heavy!
These might be just the style that your best friend, or your mom, or you would love – and customers love them too. Just saying!
And oops, I meant to post this earlier, for timely September birthday gifts. But it's still a good idea to mention – for your September birthday girls – but also Christmas. And, well, just for you!