Recently we've been talking about delicate spring colors and bridal jewels, which all are wonderful. But I did want to point out that rich color, deep sapphire blue for example, looks just fabulous all year round. Including in springtime. Sapphire blue (and aqua, as shown here) is for bridesmaids, too. And hey, for brides, if you're not a clear-crystal-diamond traditionalist.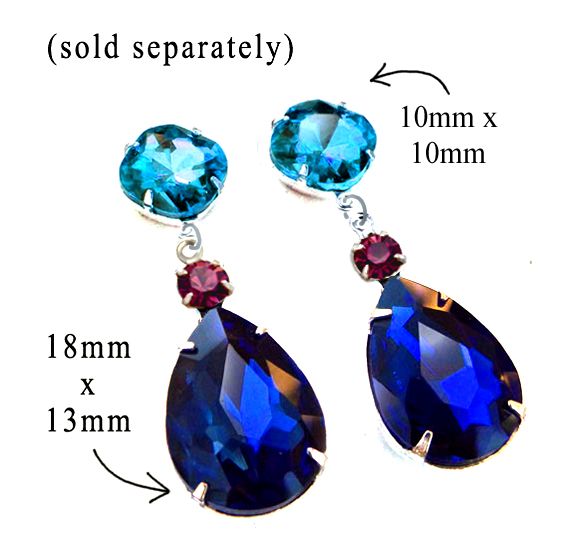 In other words, when you make your own jewelry, you can make just what you want! Including glass teardrops, rhinestone jewels, and stunning combos of colors in your favorite style and shades. That's what DIY is all about.
Well, that and getting what you want, when you want it, and not even having to spend a lot of money. How cool is that?