Let's try an actual list of positives here:
(1) Black goes with everything. Well, pretty much.

(2) Black is always in style. Again – pretty much (or always, I think I was right the first time).
(3) Fall is coming and darker colors work great in Fall.

(4) Not to mention if you make gifts, specially when you don't know your giftee's "favorite color" – black always works.

(5) Right now, these wonderful pendant and earring jewels are on sale!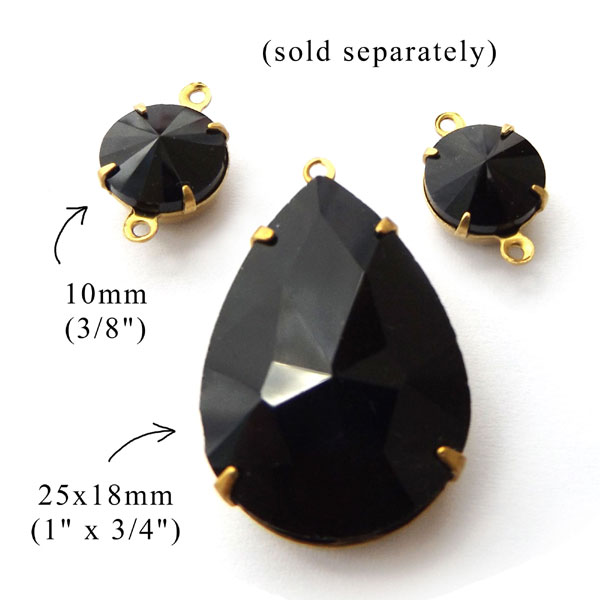 It's easy – buy that pendant anytime this week (through Saturday, July 31) – and you get the round earring jewels for free! The only catch is you have to mention this blog post. Easy peasy!
(Good while supplies last, this week only – you know the drill)