Just one more little post and then I'll shut up, really. About the emerald green, I mean. But that darling dress (see post here) just reminded me – again – how wonderful emerald green is.
So, a few more colors and shapes of sheer, sparkling emerald green jewels 🙂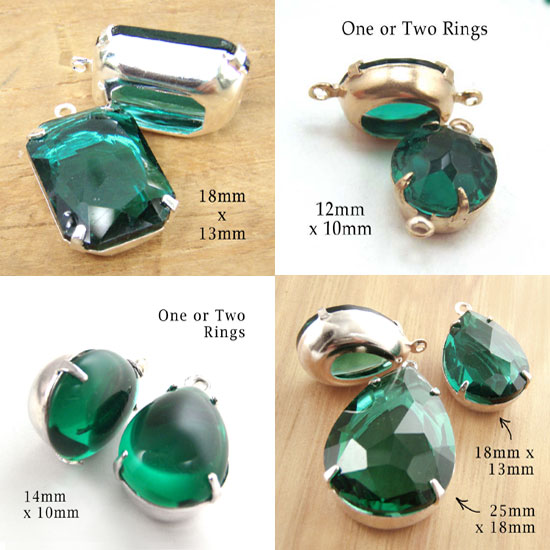 With the classic silk dress, you could wear tiny oval earrings – or chandeliers down to *there*. Or a simple teardrop necklace. Or an armful of bracelets (right now, I think that'd be the most fun – ask me again next week!)
But you see what I mean? Gorgeous color. Easy to use. Inexpensive (really). This is a win!