This is something I take for granted – I use (and wear) a lot of ball chains, the simple chains that are used in the military to hold dog tags – and out in the jewelry world, to also hold dog tag pendants. Plus a lot of other necklaces and pendants.
They're easy to open and close – once you know how. But if you aren't used to them, they're probably maddening! They don't have a typical clasp. Instead, they have a connector as shown in the sketch below.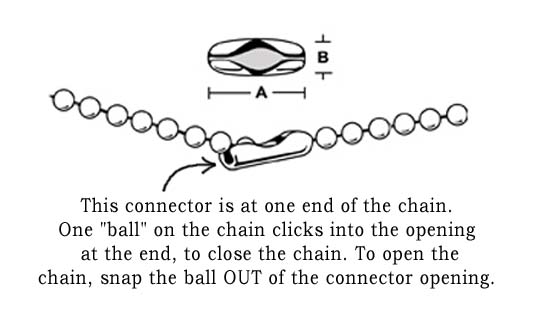 I think that shows it pretty well – basically, you find the little connector, hold it securely with your thumb and forefinger – and with the other hand, snap the little round balls out of the connector. Or slip the little ball back into the slot, to re-connect the chain. it's easy – once you get used to it. And if it's still difficult, drop me a note – we'll figure it out!