I meant to update the bracelet idea I mentioned back in September – showing the clear crystal glass gems in silver settings. It's not surprising that these clear gems adopt the color of the settings – but still seeing it is pretty cool. If you like silver, this style will totally work for you!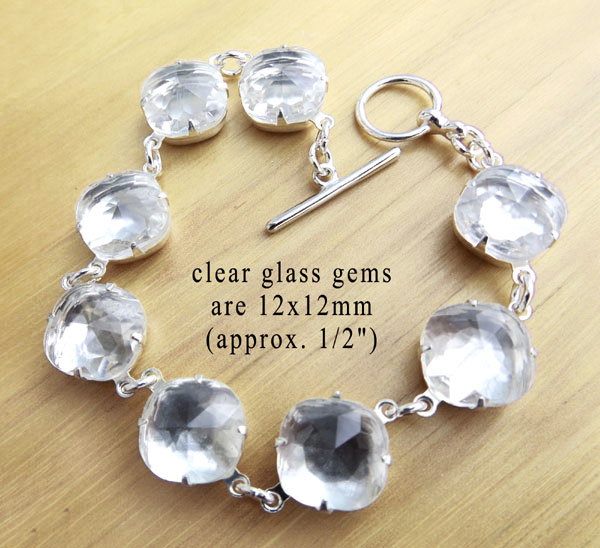 And I've started a new sale so you can get these adorable cushion cut octagons at an even better price! Just mention this blog post when you buy – and for every pair you buy, you get a pair free! Buy two pairs – get two pairs free. That's enough to make the bracelet as shown 🙂 (and if you want more for earrings, or a necklace… well, you get the idea!)
Buy one – get one free!
That offer is good till October 30 (at midnight, the witching hour) – so don't wait too long!