These are just a few of the jewels in my shop that are great for stud or button earrings. Of course, any jewels that can be placed in "no ring" settings can be made into stud earrings. Usually they're smallish to medium size (though if you want some 18x13mm octagons for strong, bold button earrings, let me know – I still have some of those settings available with no rings).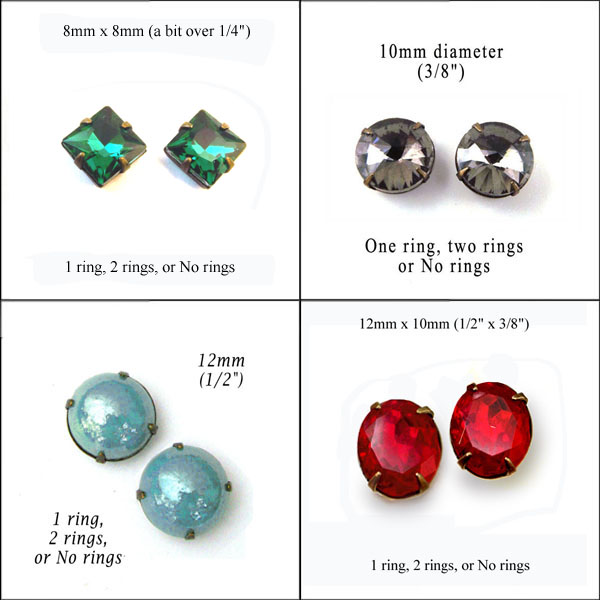 There's something bold about button earrings. They have to carry the whole design with just their shape and color – and you know, it really works. Use a good glue to attach earring studs to the back of these settings, allow it time to dry, and your earrings are ready to wear.
These are feminine, strong and pretty – and don't dangle and get in the way when you're working. Sometimes that's an advantage!