Now these are truly "Statement Earrings" – bold and strong. I show them here in Black Diamond, a neutral that looks great year round – but of course you could use any color rhinestones. Or combination of colors, come to think of it – I may post more pics later just to show some examples!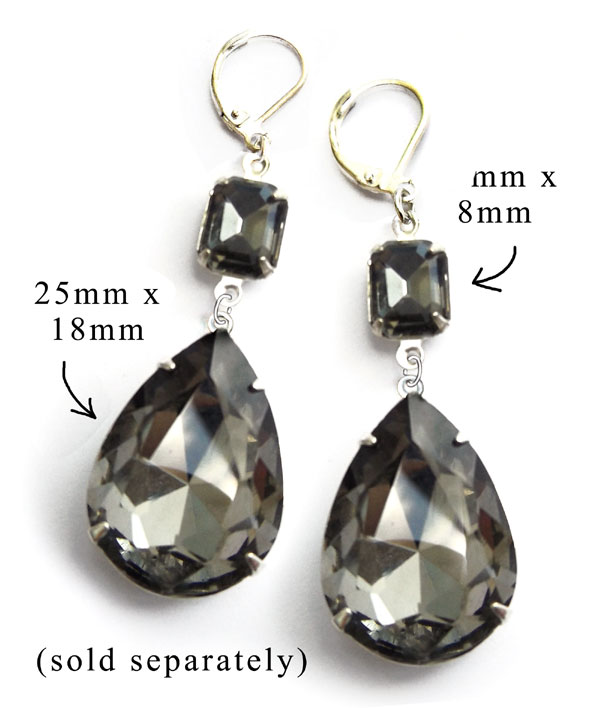 The pear or teardrop shaped stones here are larger than I usually wear – but they make such an impact! And I don't mean "weight" impact – they're not that heavy. Paired with the faceted octagons, they're just classy 🙂
And yes, if you're thinking ahead, these would be fabulous Christmas prezzies for your bff or your mom. Or for you. Or for New Year's Eve. Know what I mean, right?
P.S. Oh! The "sale" I mentioned – for the rest of July 2020, if you buy the black diamond 25×18 teardrops (if you want to make earrings you'll need two, they're listed onsite as singles) – send me a note and I'll include the 10x8mm octagons for free. Limited time offer and all that – just mention this blog post (and remember, this is through July 31, 2020!)