You've probably noticed by now that I really believe in cute earrings that are also easy to make, and don't cost a fortune. Nobody should have to work that hard to have pretty jewelry – and most of us get a little 'lift' from having new pretties. It doesn't fix the world but it's a tiny nice perk 🙂
Like this earring design idea: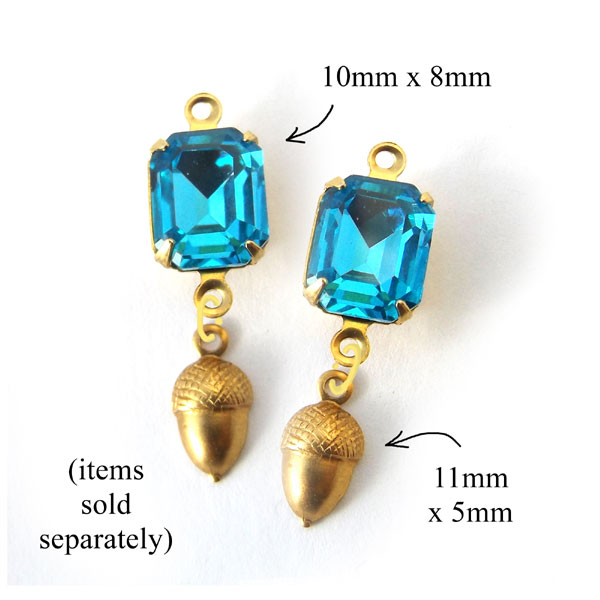 It's an easy idea to use – and adapt with your own components. Though of course I'd be happy to send you some 😉
These are specially nice because they have movement and color (you can choose the color of course!) – but they're lightweight and not too big (sometimes we want delicate!) And I have similar charms in silver plated brass. So – golden or silver (color), you can do this!