Just one more post about aqua glass gems – I thought I would show how these aqua octagon gems available in my shop
look when worn as earrings 🙂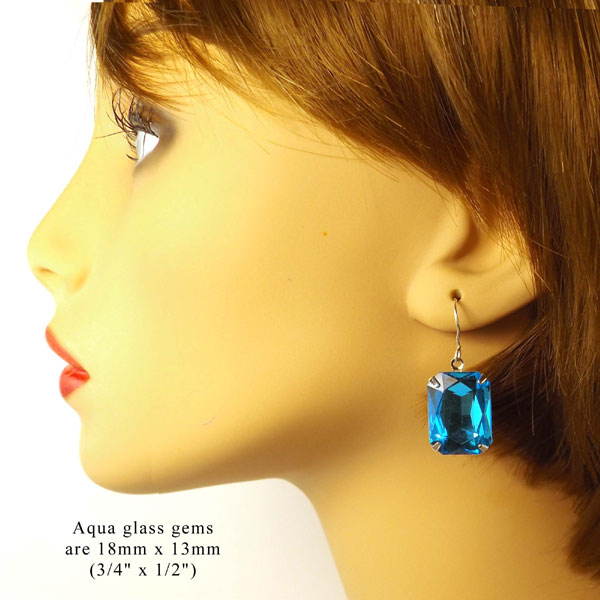 The mannequin used in these pics is close to life size – so you can get an idea of scale. And I think this pic illustrates wonderfully, how great the glass gems are when used "as is". You don't need to do a lot of fussy work.
This doesn't have to be a time-consuming stressful operation. Choose your glass gems, add earwires, and Presto! Gorgeous earrings.