You might think that clear glass jewels would be boring. After all, they have no color, how could they have any jazz? But you know – they really do.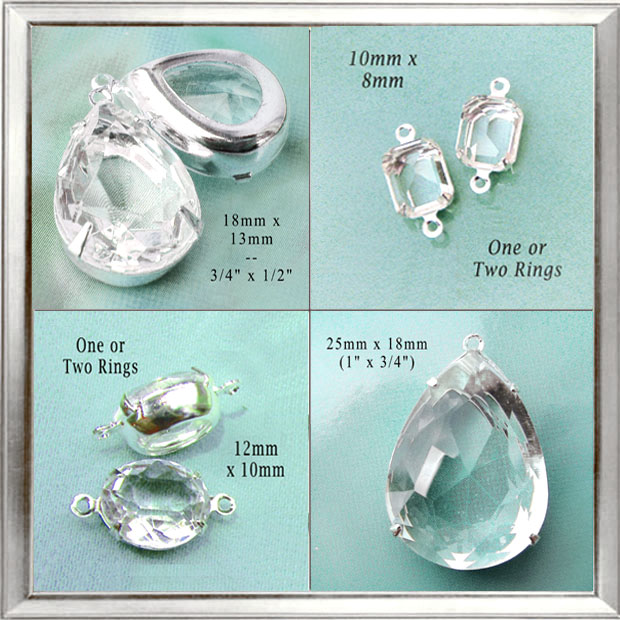 You should absolutely click on the picture to see more clear glass jewels I have available right now. Most of all, I wanted to show that even clear jewels can add sparkle to your outfit. Part of it's the faceting, of course. And my personal preference is to set them in golden or silver settings. But actually, clear glass set into patina (antiqued) brass settings really does have a mystical, deeper appeal. And 'antiqued' is a good description – they look like aged treasures. In a good way!
Check out the clear jewels in my shop right now – and if you're looking for a shape or size you don't see, just ask – I might have some! Or be able to get them.
The quest is always fun!