Here's an example of using two different size oval glass jewels in your earring design: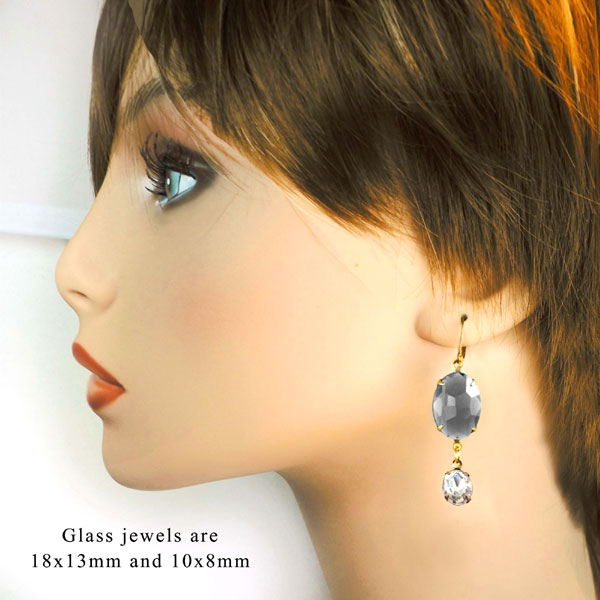 Take this idea and tailor them into your design, your style. Your earrings. And you can do it yourself and save – from now till April 25, 2021, you can buy one pair – and get one pair free. When you make your order, just send me a note and tell me what your free pair should be! Only while supplies last – you might not want to wait.
That's the whole idea – do it yourself and save. Make what YOU like. Win!