I couldn't resist showing another example of how great earrings can be when they're made with brass filigree and faceted rhinestones. It's so useful when you find an "ornament" (charm, filigree, or other element) to pair with your glass jewels – it opens a whole new design dimension.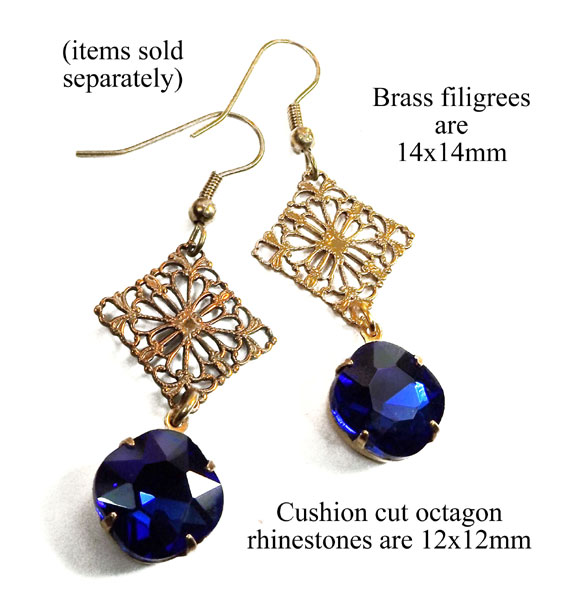 The filigrees in this example have a light patina – but deep bronze, or light golden brass, would also be beautiful. And of course you can customize the jewel colors to make your customer – or your mom – or you! – happy 🙂
Inexpensive, easy to create, and customizable – this is a terrific DIY earring design idea!