I was playing with glass gems again, trying unusual color combinations to see how they'd look together. Sometimes that doesn't work, of course – but sometimes we learn stuff and find very cool combos. I think this are kinda cool together 🙂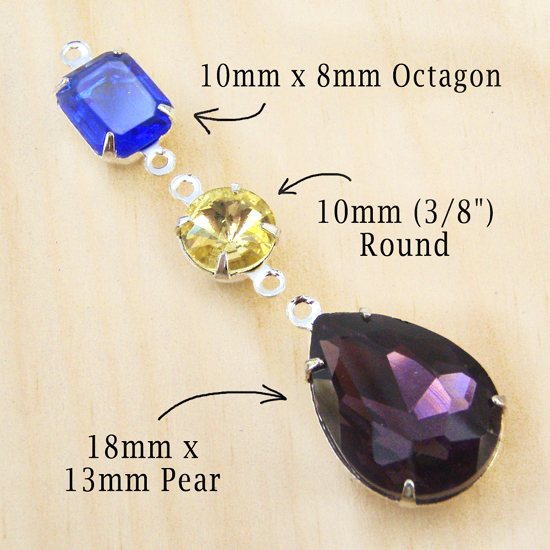 I think those jewels, linked with small jumprings or hand wired, would make fabulous dangling earrings. Or use them for one end of a lariat necklace!
Have fun with colors. Life is too short to always do the same old same old, yknow what I mean?