Somebody asked me recently what was my own favorite jewel – and of course that changes by the day! But it got me thinking. If I had to pick just one glass jewel from my entire collection – as the personal favorite that I'd wear anytime – it would be these 10mm x 10mm crystal jewels: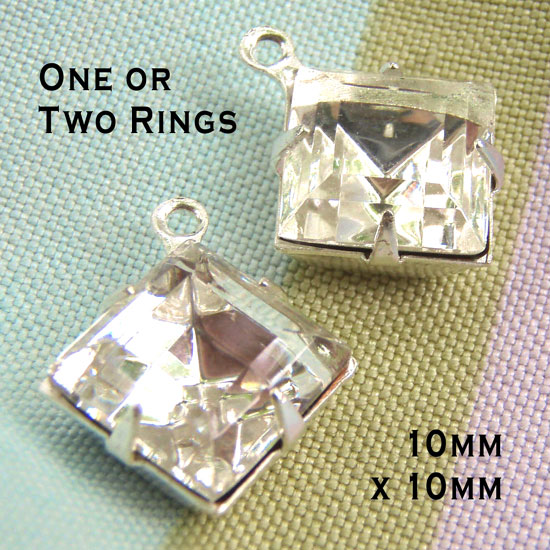 Why, I (almost) heard you ask? Easy peasy. They're sparkly. The silver settings add an extra bit of light around the face, and that's always good. They're not super dangly, but they always have a nice presence without being heavy (visually or weight-wise, and personally I don't like to wear heavy earrings!)
And they're pretty. And they go with everything from jeans to gowns. And they're sparkly. And they always look classy.
They aren't my most expensive glass beads – or my cheapest, either. But if I had to pick one pair? Yeah, I think it'd be these 😉
PS Oh! These aren't vintage – they're new. I call them "classic". Because they are!