Sometimes we have to remind ourselves – people do have birthdays in December! There's so much activity centered around Christmas, let's remember our birthday girls too 🙂
The birthstones – or birthstone colors – for December can vary according to the source, how traditional or modern, etc. But in general, these are considered to be the birthday colors for December:
Blue zircon, turquoise, and blue topaz (yes, the colors are often gemstone-oriented!)
And I just happen to have some lovely turquoise, aqua, and blue zircon vintage glass jewels in my Etsy jewelry supplies shop. Like these: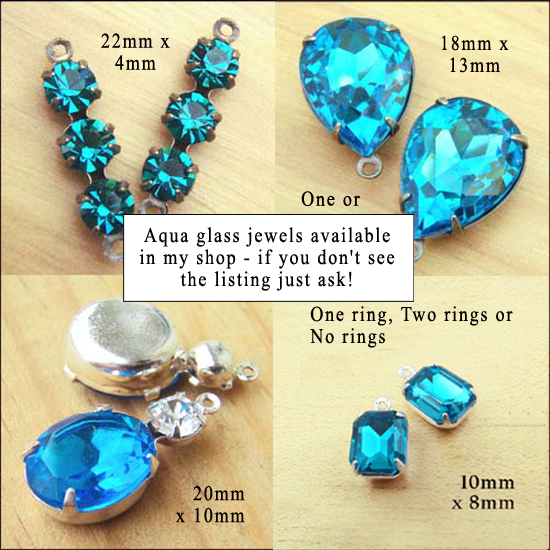 Aqua is actually one of my most popular colors – I think because it's universallly flattering. I usually have more shapes available – and in December it's also birthstone-appropriate!