This is one of my favorite necklace designs. Use whatever pendant you like best – in this case, it's a sparkling peridot green pear.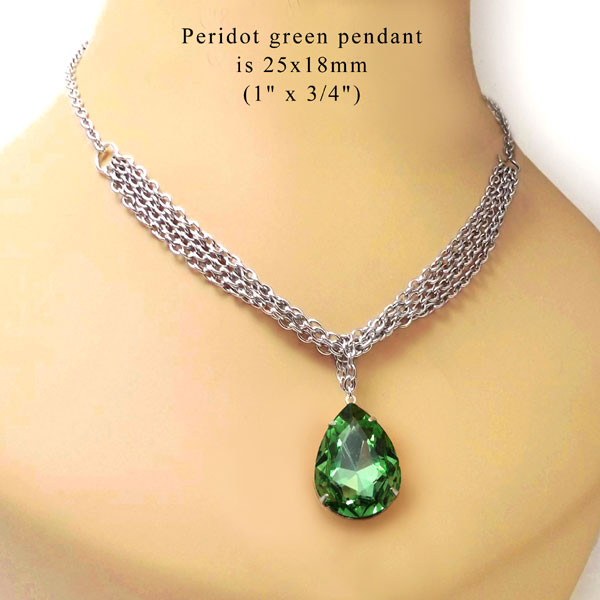 So aside from the fact that it looks great, if you look closely you can see that the peridot teardrop hangs from a loop of silvery chain that matches the multiple strands of necklace chain (stainless steel chain in this case). And – the pendant is removeable! You could make several pendants of your choice, slip one off the necklace chain and replace it with the color you want to wear, today.
Oh, and the peridot shown here is the birthstone color for August. Just in case you need an August birthday gift!