I recently added another color combination to my collection of "triples" – glass earring (or pendant) dangle beads that actually have three rhinestone jewels. I'm already getting a super response to this emerald, aqua, and crystal combination: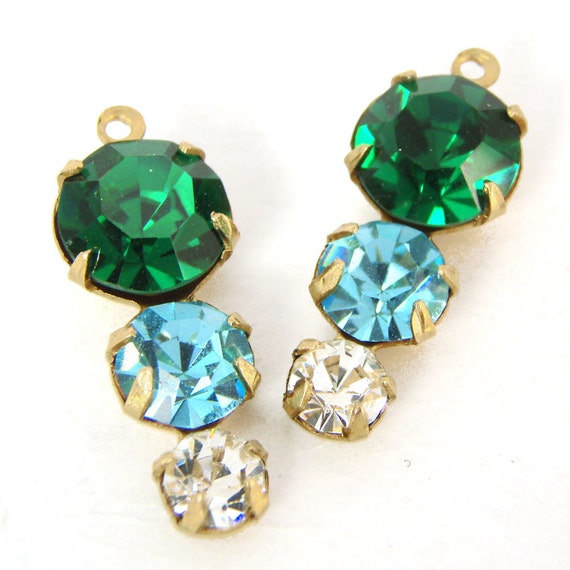 A little added perk to these "triple" listings is that I can offer a "choose your color" option – there are several color variations (and of course you can always let me know what colors *you* want and I'll create a combo just for you 🙂
I've said it before: it's all personal. If you can get just the colors you want, well, that's a good thing, isn't it? Yeah. Thought so.