And that title really sums it up. Don't you love this dress? It's vintage, bright, fun, and did I mention affordable? Yes 🙂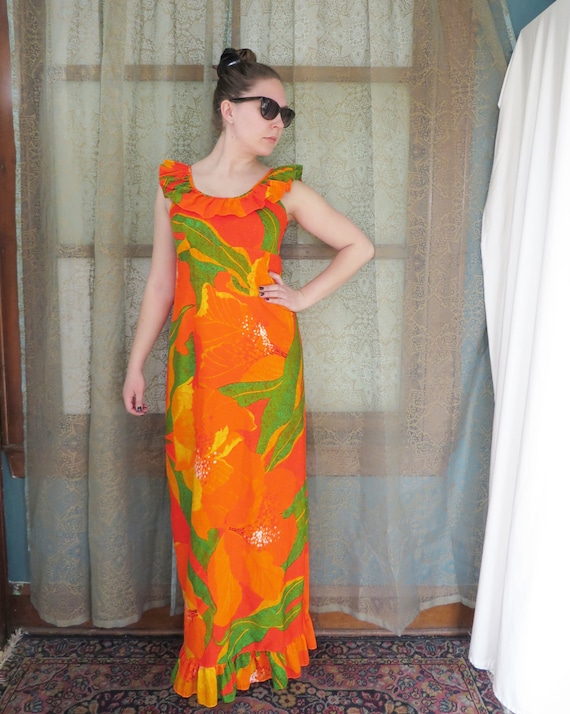 I saw this adorable dress at Dynamo Vintage on Etsy, and I am so glad I found this shop! Candice, the shop owner and curator, has a great eye for truly wearable vintage fashion. She gives good clear pics and detailed info – just what you need to make online purchases. On this dress for instance, she shows us the tag size (14! not size 2! Yay!) – but she also gives dimensions in inches, as well as fabric content, where it was made, what sort of closure it has (zipper).
And her model pics show how I'd be wearing this. Add some sunglasses – okay, maybe some killer earrings or bangles – a pair of comfy sandals – and I'd take on the world.
You could wear this dress anyiwhere – and look great. That's what fashion does – when it works.
This dress works!