Sometimes we need neutral jewelry – not bright colors or pretty pastels, but strong neutrals. These glass jewels are a great example!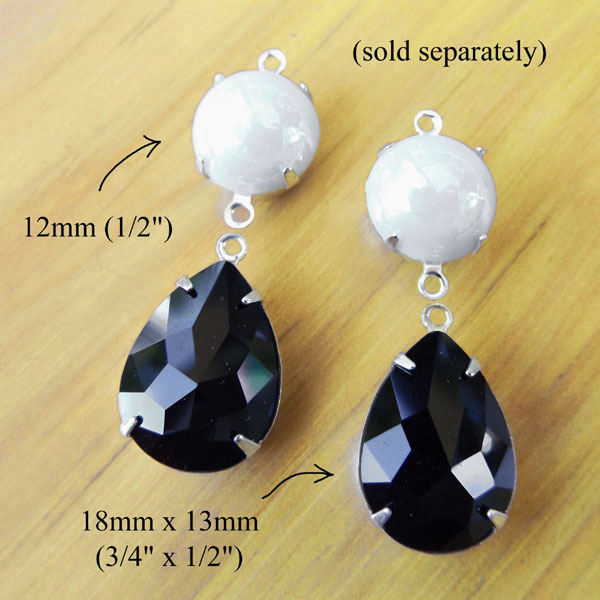 The jet black faceted pears are a great combination with the (off)white glass round cabochons. These would look great all year round – but somehow Fall approaching makes us think of black and white.
You'll adapt this idea to your own stones and jewels of course – any strong contrasting colors or neutrals would be great. Make the idea your own! (And share pics, I love to see them!)
P.S. If you want to make gifts (yes, Christmas is coming!) but you don't know the fave colors to match – she can always use neutrals. We all wear black sometimes, yknow?