I love to feature "birthstone colors", especially if they are stones I have just found or resourced. And it's always handy to remember what the birthstone gemstones, or gemstone colors, are for any particular month. How many times have we tried to think of an appropriate gift? A little extra info really helps!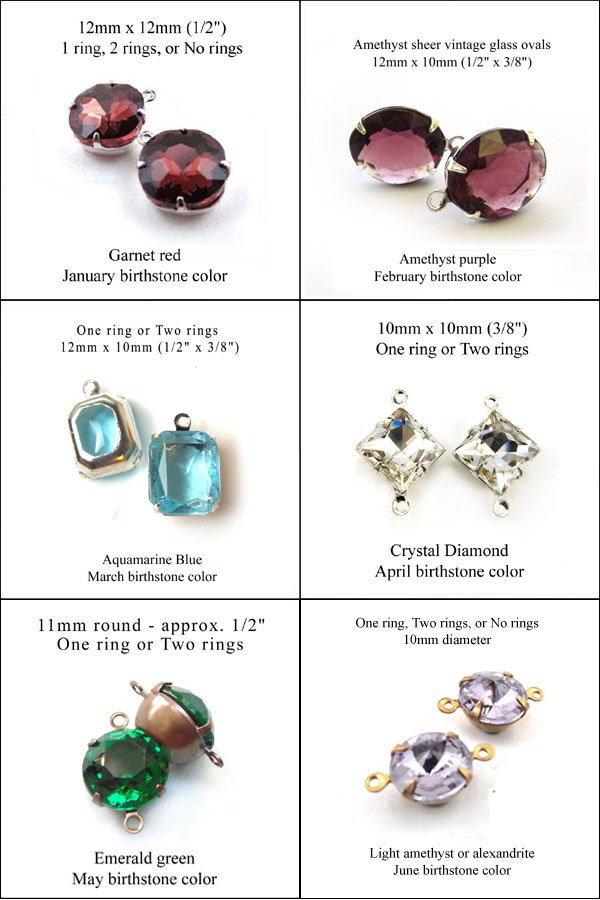 Just for reference – or in case the print is too small on the pic. Birthstone colors listed here:
January – Garnet

February – Amethyst

March – Aquamarine

April – Diamond (Crystal)

May – Emerald

June – Alexandrite or Pearl
I know there have been times I've wanted to think of something special (without breaking the bank) when I bought (or made) a gift for my sister or my girlfriends. Knowing their birthdays – at least the birthday months – can help you choose a gift!