Black glass gems, beads, and jewels are always in style! You know when they mention "basic black" it's because a Little Black Dress or suit or jeans always look good, they're always chic, and you can dress them down or up as you want.
The same applies to black jewelry! Jazz it up, go boho, go elegant. Impress your mother in law if you need to. It's all up to you – your attitude, your chutzpah, your style. You got this!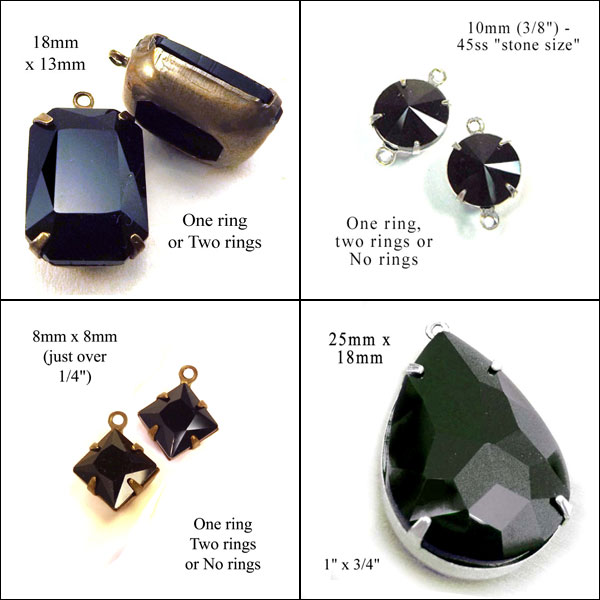 And right now there is a sale on all the black glass jewels in my shop! From today through Wednesday, September 28, 2022, when you buy any black glass gems, you can get another pair or pendant for free. Just mention this blog post when you order!
Design your own jewelry for yourself and for gifts – and save money. This is a win!