I wanted to point out a little concept that you've thought of lots of times – when you're looking at your wardrobe. It's true with jewelry too. Have one basic neutral, and you can add lots of different colors – no, not all at once! (well…. hmmmm….)
But not right now. Right now I wanted to show you a quick idea. A clear jewel – no color at all – just a bit of sparkle. Add a bit of color. Voila: new combo.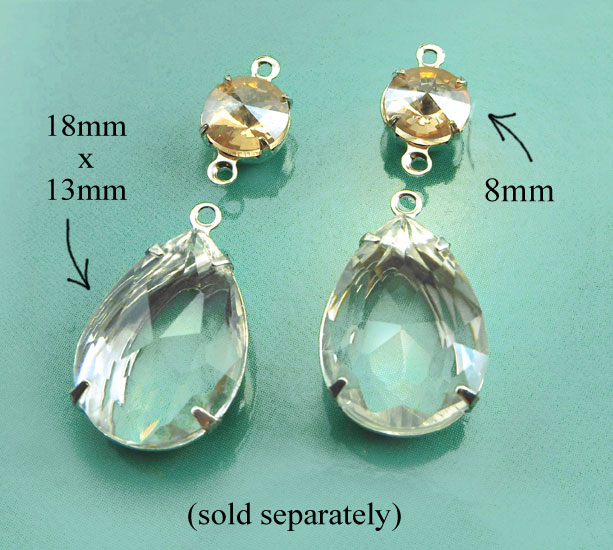 These are really pretty together. And would be great for the holidays – night or day. They'd complement your outfit, without shouting (you'll try other combos, for that). And they'll look good.
Buy, or scrounge, or thrift, or swap, so you've got a few neutral bases (like these clear teardrops) – then add fun little bits to them. Instant jewelry wardrobe for not much money or work.
This is a win 🙂