Now these are fun! Pretty drops of golden glass in totally different shapes – combine them for a fab pair of earrings 🙂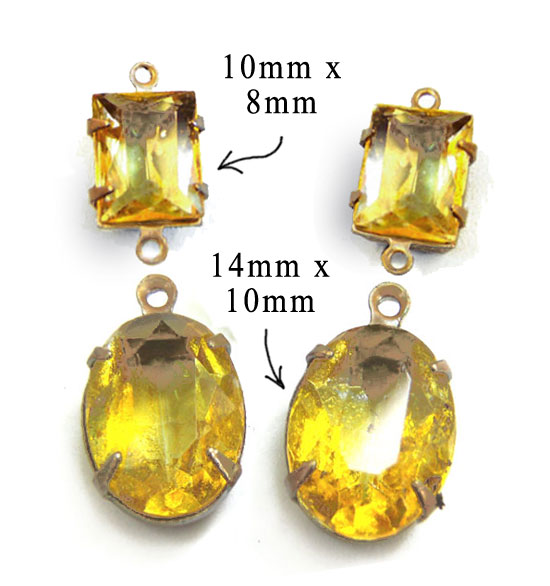 Yes, topaz is sometimes considered a "Fall" color – I guess because it's the November birthstone. But it's wonderful for Spring. Sunshine, longer days, golden yellow – these are light-filled summertime images for me.
Affordable pretty color – love it!